Coinhouse Review: Is it Safe? Legit or Scam?
Coinhouse Review: Let's analyze this bitcoin exchange service to determine if its safe and reliable to buy cryptocurrencies
Are you looking for a reliable exchange to buy bitcoins using your credit card? Check our Coinhouse review below and see if this exchange meet your requirements to buy your favorite cryptocurrecies.

Coinhouse
Coinhouse is a cryptocurrency exchange based in Paris and associated with La Maison du Bitcoin and Ledger.co. La Maison du Bitcoin is one of the leading cryptocurrencies portal in France.
Considering its headquarter location and connections, it comes as no surprise that Coinhouse.io main market is France. Other than that, Coinhouse is focused on the SEPA area for users willing to buy Bitcoin and Ethereum.
Coinhouse.io – Payment Methods
Perhaps the most important aspect when choosing a bitcoin exchange is the payment methods they accept. You may be only able to pay with a specific type of payment option, and this can be crucial fr choosing your exchange.
Coinhouse basically accepts payments with 3D secure credit cards (most MasterCard and Visa cards are 3D secure). It also accepts payments with Neosurf tickets. If you want to know more about Neosurf click here.
They also claim that depending on the card, debit cards might be accepted, however there is no guarantee.
You can buy Bitcoin and Ethereum on Coinhouse.io.
Click here to check how to buy bitcoins on Coinhouse
Coinhouse.io – Fees
Coinhouse has varied fees, depending on the amount of cryptocurrency you buy. It may seem complicated at first but it is in fact pretty simple.
For purchases up to € 500 euros, the fee is of 10%, from € 500 to € 1000 euros, the fee is 9%. The fees are cumulative, so once the more (in total amount of currency) you purchase the less fees you pay, regardless of the number of separate purchases.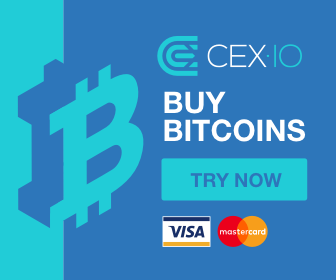 The lowest fee is 6%, which is available after you have purchased more than € 10,000 in cryptocurrencies with Coinhouse.
Coinhouse – Other Cryptocurrencies
Currently, you can also buy Ethereum at CEX.IO. Ethereum is the second crypto currency in terms of market cap.
Click here to buy Ethereum at Coinhouse.io
Coinhouse – Verification
Verification is for me an essential point when buying bitcoin. If you are concern with identify theft, most bitcoin deposit methods should be considered carefully, not only in Coinhouse but in all exchanges.
Buying bitcoin and Ethereum at Coinhouse.io requires identify verification. The verification level required at Coinhouse.io is quite extensive. They require:
ID or Passport Photo (both sides if applicable)
A selfie with your ID or Passport
Proof of residence (utility bill)
You need to complete the entire verification process in order to buy Bitcoin or Ethereum at Coinhouse.io
Coinhouse.io – Support
Another important aspect of using an exchange to buy bitcoin or Ethereum with credit card is their customer support. Coinhouse.io has an email for support, and also a telephone number (which is an advantage).


You can also go to their address (La Maison du Bitcoin adress) for further questions in Paris:
La Maison du Bitcoin,
35 rue du Caire, Paris 2e.
Is Coinhouse.io Safe?
Coinhouse is mostly safe and La Maison du Bitcoin is a pretty established company and a reference in cryptocurrencies in France.
You can safely buy Bitcoins and Ethereum on La Maison du Bitcoin. However, since the verification process requires a lot of documentation, you should consider it before purchasing cryptocurrencies at Coinhouse.io
Coinhouse Verdict – Legit or Scam?
Coinhouse is definietely a legit company, well established. It is one of the best platforms to buy Bitcoin and Ethereum using credit card in Europe.
However, there are other options with lower fees.
Coinhouse.io – Alternatives
If you considering trading bitcoins but would like to check other alternatives, this list below is just what you need.
LocalBitcoins
LocalBitcoins is the largest peer to peer bitcoin trading website. In local bitcoins you buy and sell bitcoins to users from your country or region. This results in cheaper transaction fees in most cases. The disadvantage is that you can't use a credit card to buy on Localbitcoins.
Click here to check how to buy bitcoins at Localbitcoins
Coinbase
Coinbase is the largest bitcoin exchange in the world. It has a simple system to buy and sell bitcoins and you can also use a credit card, just like in Coinhouse.io.
Click here to check how to buy bitcoins at Coinbase
CEX.IO
CEX.IO used to be one of the biggest mining pool companies, currently operating only as an exchange. You can read our CEX.IO review here.
Click here to check how to buy bitcoins on CEX.IO
Did you like this Coinhouse review? Have you used Coinhouse.io before? Leave a comment below with your own Coinhouse review and experience.
This post contains affiliate links. When a user clicks an affiliate link he will be redirected to one of the hosting companies. If he purchases a service from this company earnwp.com earns a small commission of that sale value.